My early Steelhead years were tough years. Like most fly fisherman who are new to the game we look at the river and have not much confidence as we slip into the rivers and begin our fly casts. Like everyone, I bought the Steelhead flies that all the experts used. Yet for the first 2-3 years these flies remained untouched by our Ontario chrome beauties.
Frustrated and yet determined I persevered through the tough first few seasons. I loved the drive up to our many Steelhead Rivers. It was my time alone and the usual 2 hour drive to the river was extremely enjoyable. Like most of us I enjoy the country roads. It was a game to see how many small quiet roads I could take in order to stay off the main highway or the main county roads. Easier, and most times quicker.
This brings me to my main point. Many new fly fisherman will jump into the rivers and fish along their fellow anglers in the common runs. Other fisherman are there so there must be fish there, right? Yet Steelhead are not unlike us humans. They too are going for a journey. The main rivers here in Ontario are their highways to their destinations.
Like us, the main channel can sometimes be not the desired route for our fishy friends. When I'm guiding a new Fly Fisherman I try to explain that these fish also like to take the easy route. Closer to the banks of the river are quiet areas to rest. More commotion in the main channel will also divert these Steelhead to quieter and slower currents.
These are the country roads for our Ontario gems. If you're lucky enough to be fishing a run by yourself, don't hit the main channel first. Move your Fly in and out of the soft current close to the bank. It doesn't need to be that deep. You'll probably find some fish lazily feeding or resting in the calm water. Or more realistically, resting and travelling the quiet country roads to their own destination.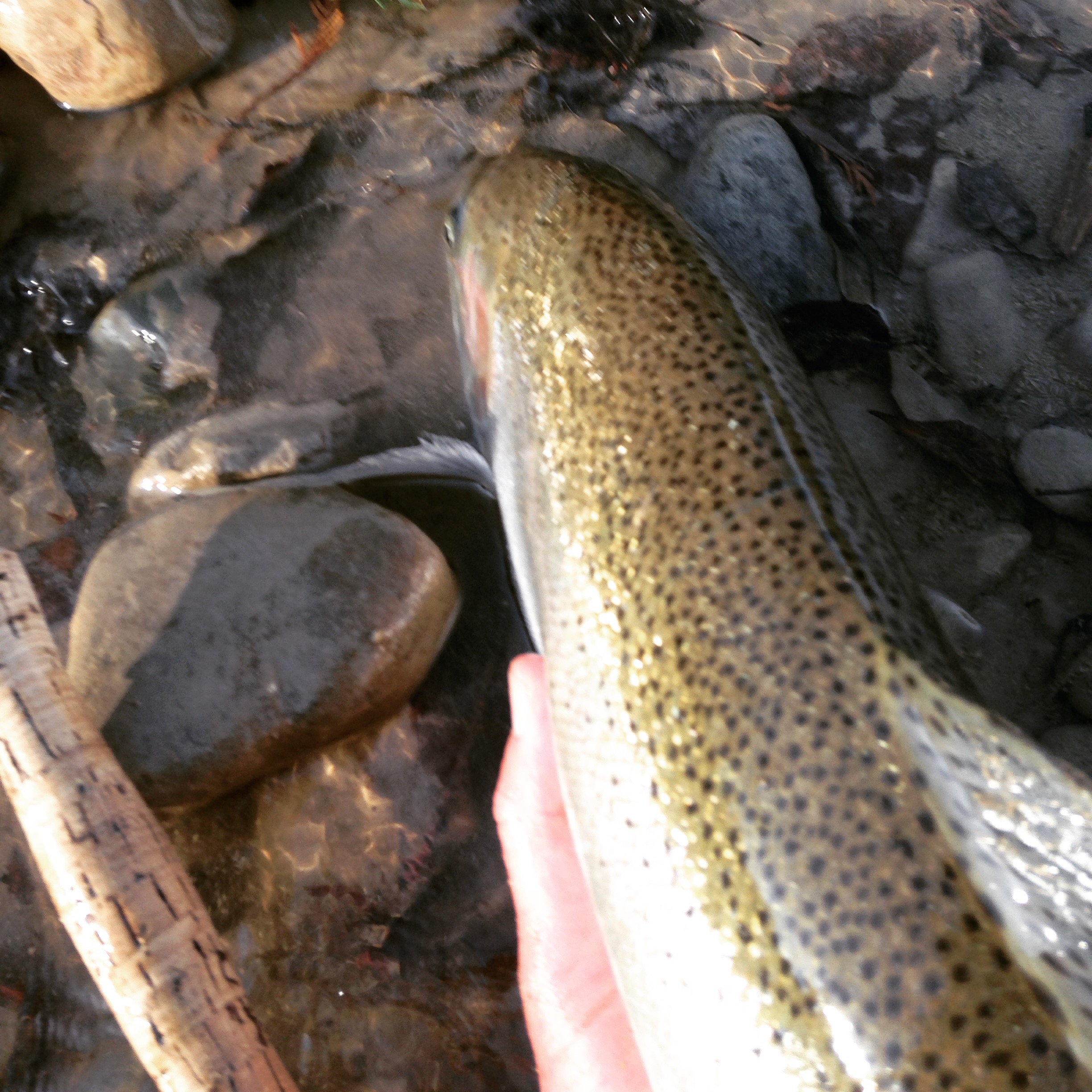 ---